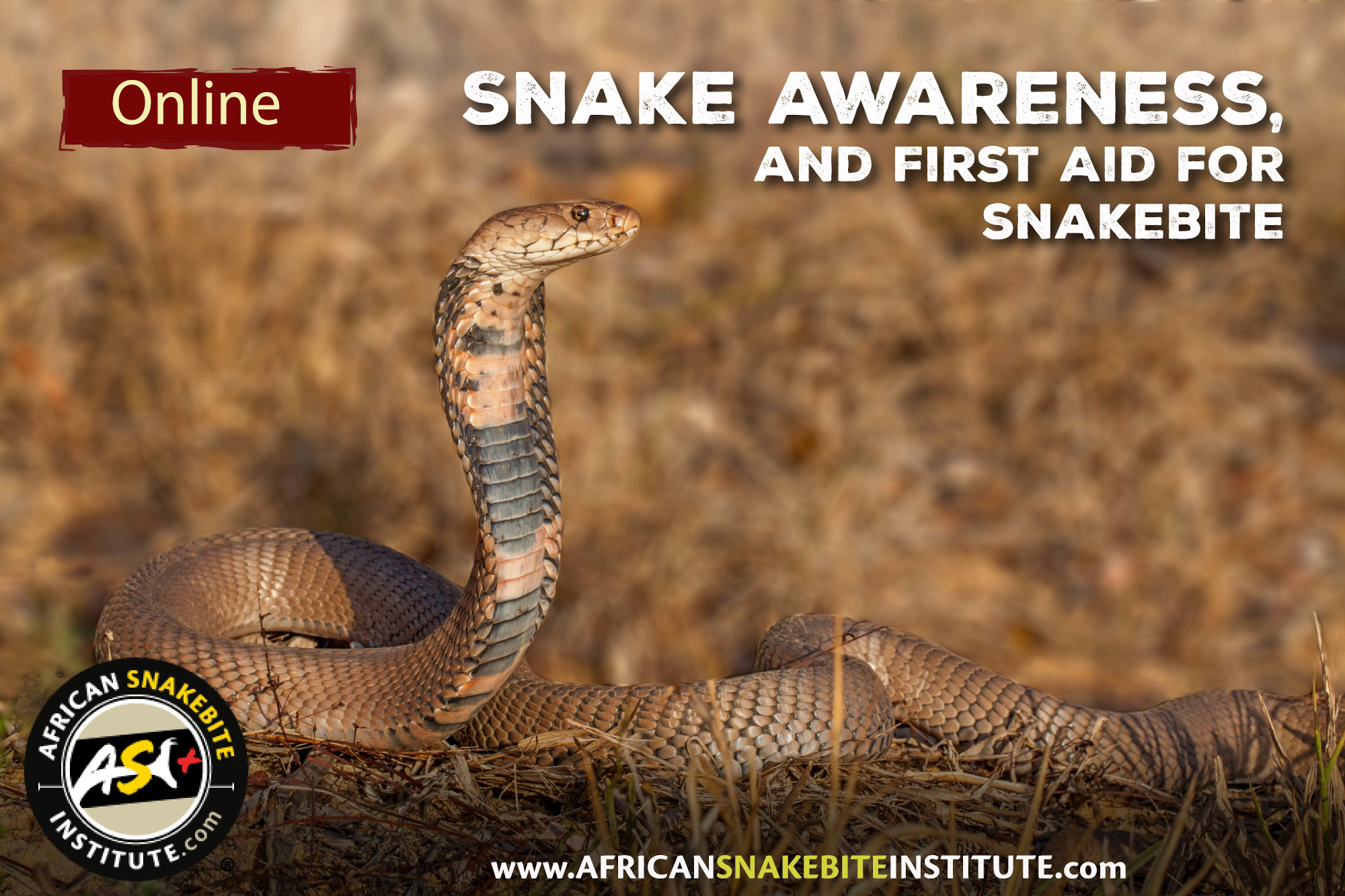 PLEASE NOTE: This is an ONLINE course on Southern African snakes, that you complete via the Internet, and results in a digital certificate. To see our list of upcoming in-person courses, please go here.
Once you have signed up, you have lifetime access to the course, and are able to complete the course in your own time. (The only time constraints are on the quizzes after each module, which need to be completed in the allotted time once started.)
There are 176 different types of snakes in southern Africa. Even within a single species there are often multiple colour variations which makes identification problematic. The vast majority of our snakes are non-venomous and only around 25 species are medically significant. There are still molecular studies underway and we can expect a number of taxonomical changes over the next few years. Most obvious species of snakes have been described, however, with improved genetics, new cryptic species are being identified and described.
This course covers the basics of snake awareness in southern Africa, first aid for snakebite, behavior, anatomy, venom, and myths. Spiders and scorpions are also covered but not comprehensively.
If you've already purchased this course, click here to access it.