Introduction to Harmless Species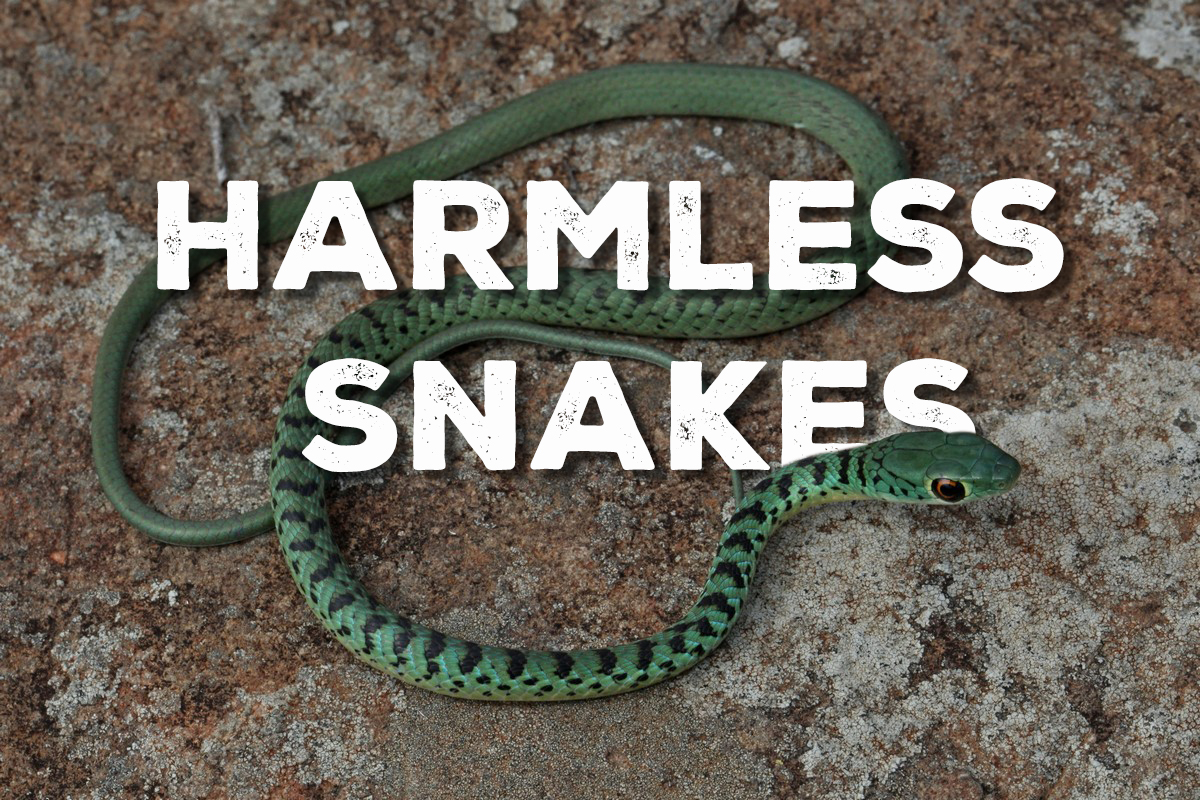 There are 70 species of snakes in southern Africa that are harmless and have no venom.
These snakes generally constrict prey items or swallow them alive. Most of these snakes eat rodents, lizards or frogs, with some specialist feeders such as the Slug-eaters and Centipede-eaters.
Many of the aquatic or semi-aquatic snakes feed on frogs and tadpoles and occasionally fish. Snakes such as the file snakes and Olive Snake are well known for eating other snakes including those that are highly venomous, such as cobras.
Most of the harmless snakes are small snakes, with only a few exceeding one meter such as the Brown House Snake which may reach 1.5 meters in length, and the Common File Snake which has been recorded at 1.75 m.
Snakes such as Rhombic Egg-eaters and Brown House Snakes are widespread and are found across southern Africa. Other snakes like some of the Thread snakes are only known from a single mountain range or one locality.
Although harmless snakes have no venom, many still have a series of small, sharp teeth and may bite if captured or handled. The bite site may bleed slightly, but has no effect on the human victim except perhaps shock. It is advisable to wash the bite site to avoid secondary infection.