Thread and Blind Snakes
There are 22 species of thread snakes, blind snakes and beaked blind snakes.
These snakes are all harmless and feed on ants and termites including their eggs and larvae. This group includes the only non-indigenous and invasive snake species in southern Africa, the Flowerpot Snake. This small snake originates from Asia and has been introduced to Durban and Cape Town reportedly via pot plants, hence the name.
They do not threaten any other reptile species, but are spreading further inland. It is an all-female species and reproduces via parthenogenesis (self-reproduction), producing genetically identical offspring.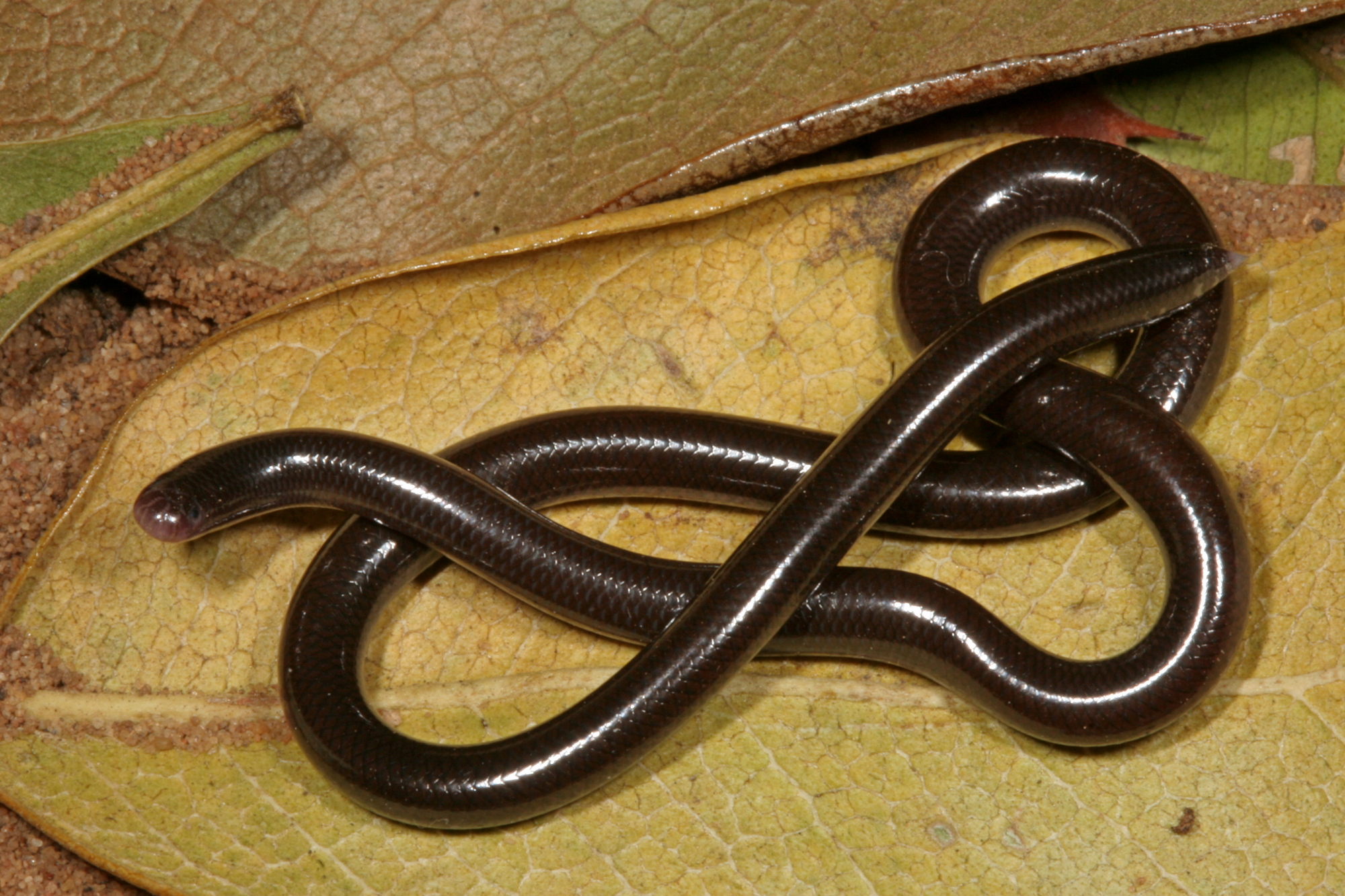 The Flowerpot Snake, the only non-indigenous snake species in southern Africa.
The indigenous thread snakes are widespread across most of southern Africa. Most are small (under 20 cm) and thin, they are usually black in colour, although there are a few species that are pink.
Thread Snakes have tiny eyes under a large scale.
The beaked blind snakes are larger snakes, reaching almost 40 cm. Most are pink in colour and resemble large earthworms. The head has a large rostral scale and the eye is a reduced black dot.

Delelande's Beaked Blind Snake has a large rostral scale.
The blind snakes get much larger and one species reaches almost a meter in length. These snakes are bulky with small shiny scales and a large rostral scale, which is used for burrowing underground.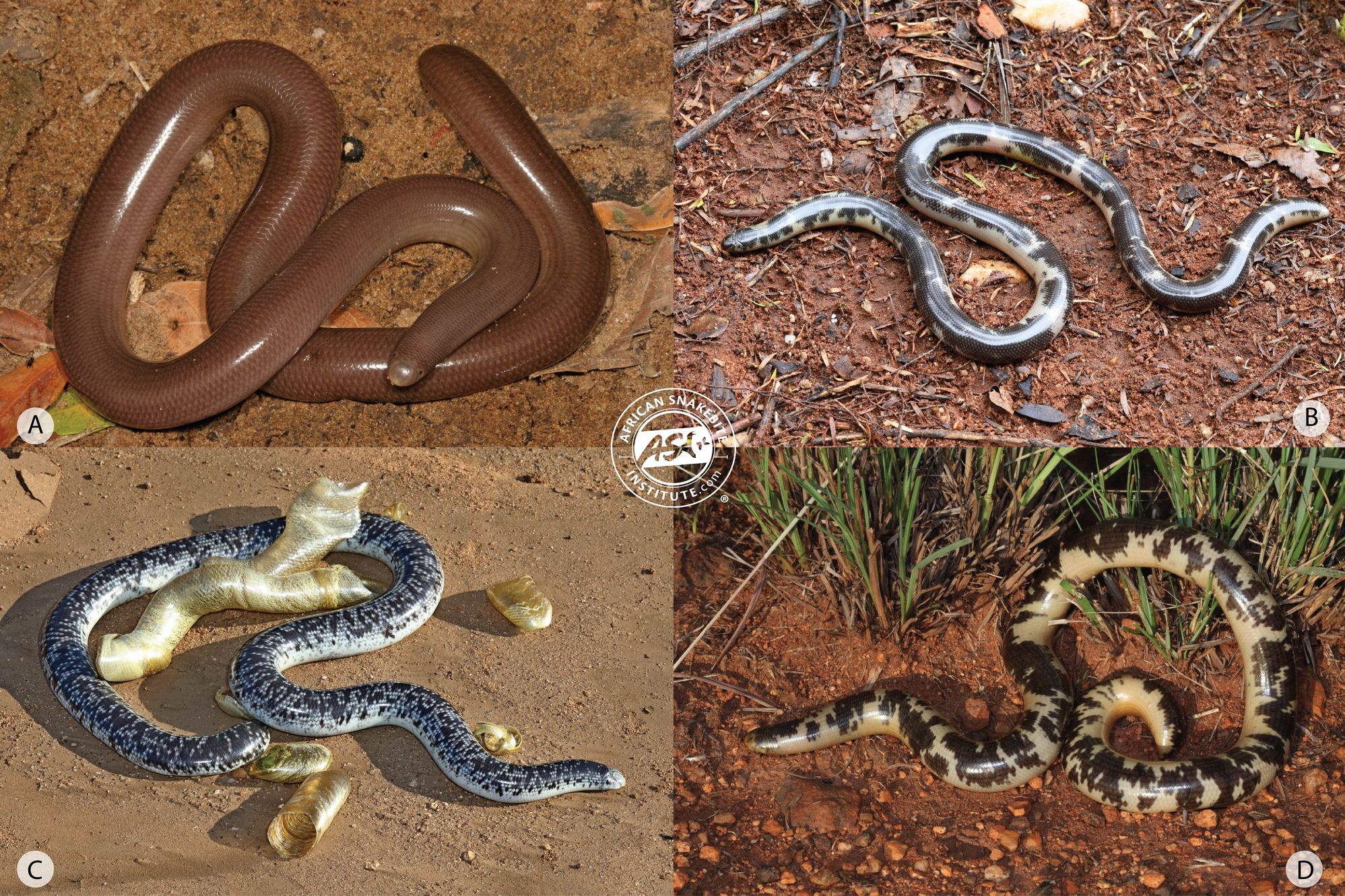 A selection of Blind Snakes: A – Bibron's Blind Snake, B + C different colour variations of Schlegel's Blind Snake, D – Zambezi Blind Snake.
These snakes are all completely harmless.
Jacobsen's Thread Snake (Leptotyphlops jacobseni)
Incognita Thread Snake (Leptotyphlops incognitus)
Southern Forest Thread Snake (Leptotyphlops sylvicolus)
Eastern Thread Snake (Leptotyphlops conjunctus)
Pungwe Thread Snake (Leptotyphlops pungwensis)
Distant's Thread Snake (Leptotyphlops distanti)
Tello's Thread Snake (Leptotyphlops telloi)
Long-tailed Thread (Myriopholis longicauda)
Slender Thread Snake (Namibiana gracilior)
Western Thread Snake (Namibiana occidentalis)
Damara Thread Snake (Namibiana labialis)
Boyle's Beaked Blind Snake (Rhinotyphlops boylei)
Schinze's Beaked Blind Snake (Rhinotyphlops schinzi)
Slender Blind Snake (Afrotyphlops obtuses)
Flowerpot Snake (Indotyphlops braminus)