Shovel Snouts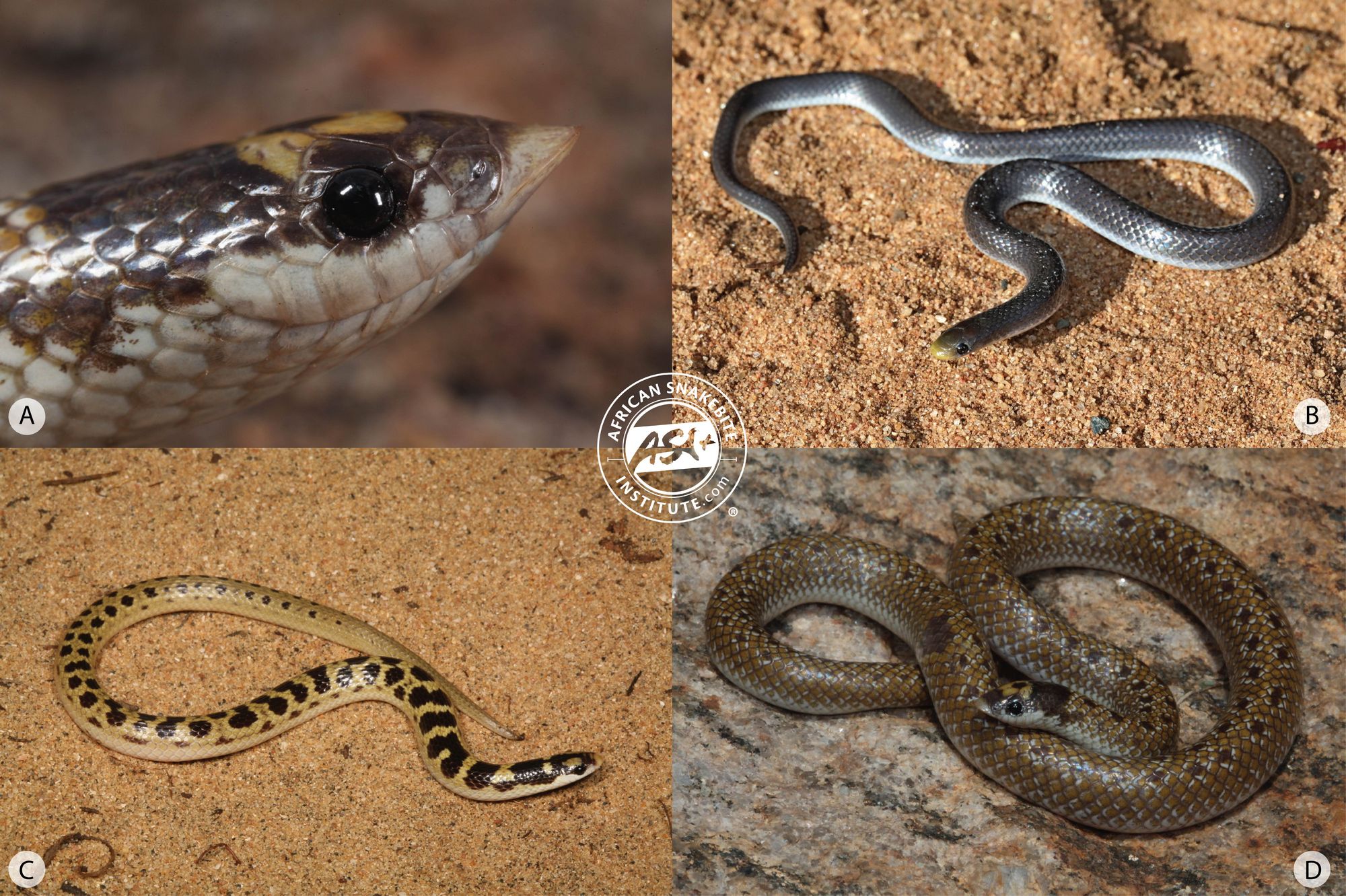 A selection of Shovel-snout snakes: A + D Sundevall's Shovel-snout, B – East-african Shovel-snout, C – Jan's Shovel-snout.
These are small snakes, seldom exceeding 40 cm. There are 8 species in southern Africa, and all of them are harmless.
They generally live underground, in leaf litter and unused termite mounds where they feed on reptile eggs. They use the hard shovel-snout to pry eggs apart and burrow into the ground.
The tail often has a sharp terminal spike and they may use this to poke into an attacker, such as a person handling them.
These snakes are completely harmless.
Angola Shovel Snout (Prosymna angolensis
Lined Shovel Snout (Prosymna lineata)
Two-striped Shovel Snout (Prosymna bivittate)
Visser's Shovel Snout (Prosymna visseri)