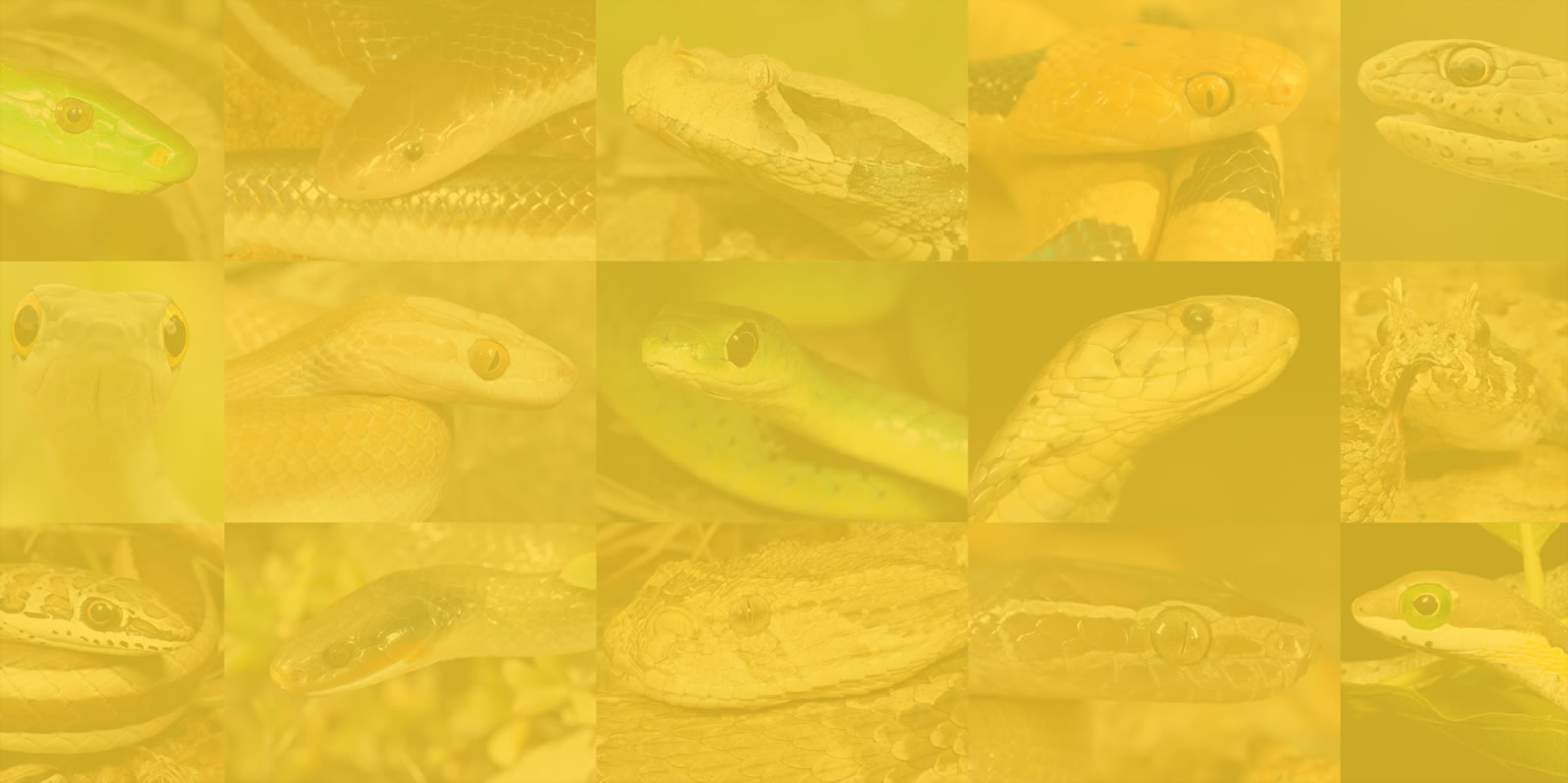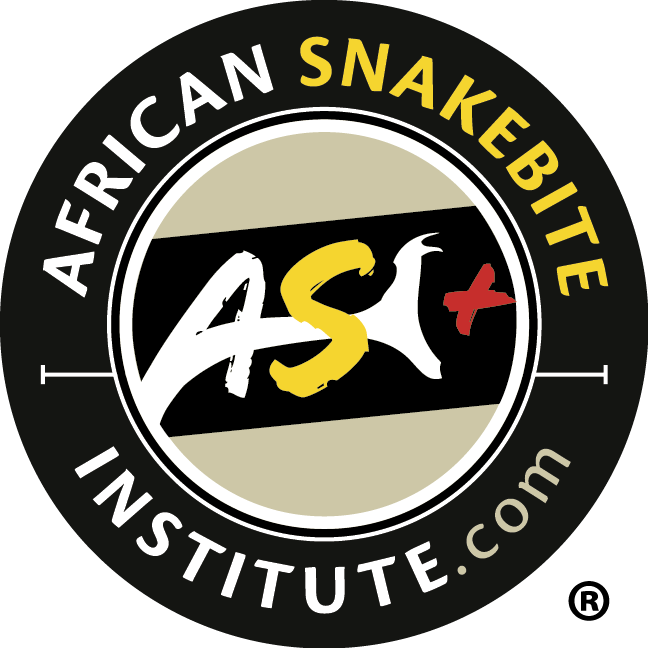 AFRICAN SNAKEBITE
INSTITUTE
WELCOME TO THE

We are the leading training provider of
Snake Awareness, First Aid for Snakebite and
Venomous Snake Handling courses in Africa,
as well as the largest distributor of quality
snake handling equipment on the continent.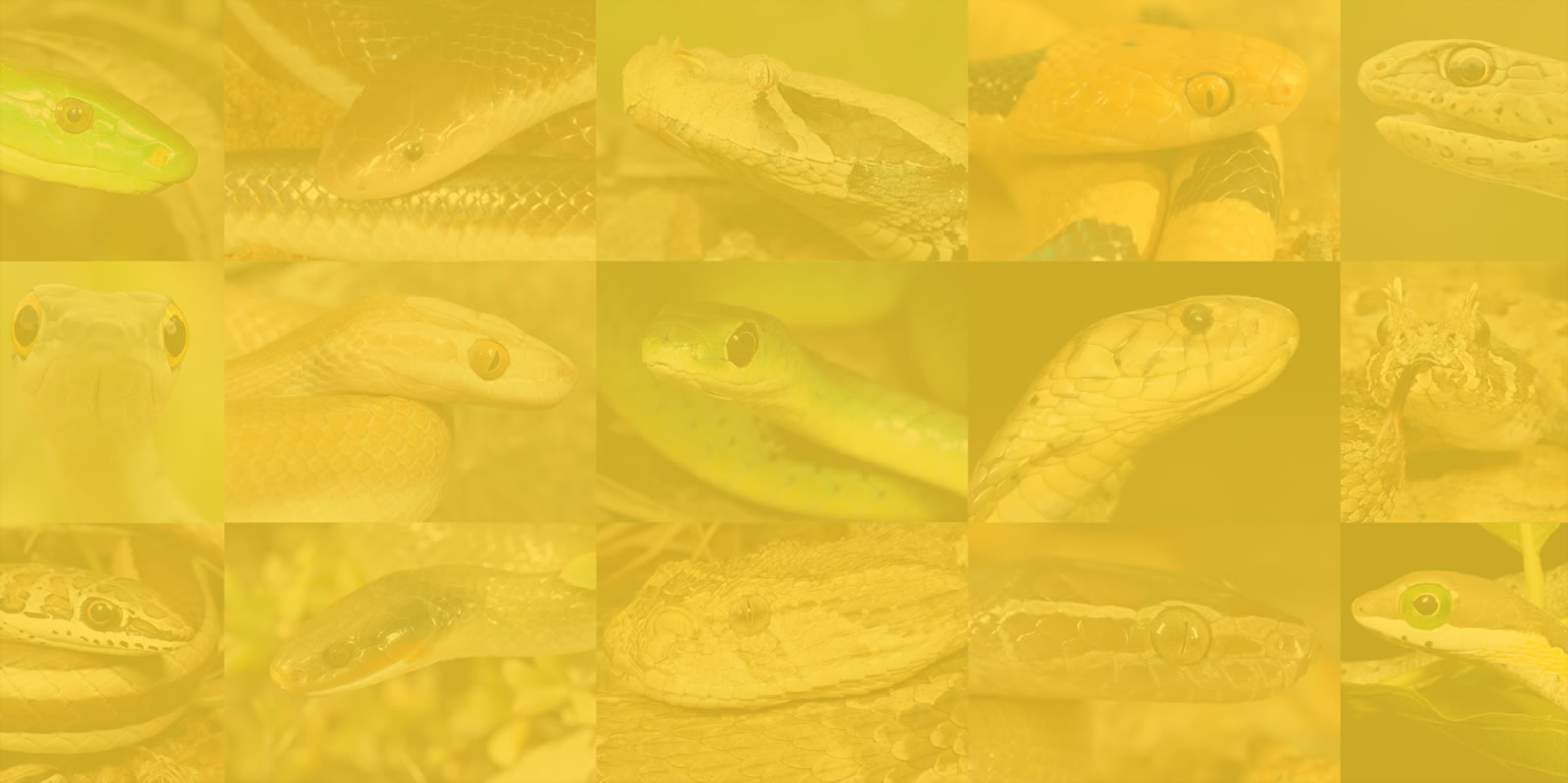 ASI PRODUCTS
BROWSE OUR RANGE
OF PRODUCTS
With more than 100 products, ASI has the best
selection of snake- and snakebite-related
products available in Southern Africa.

SHOP ONLINE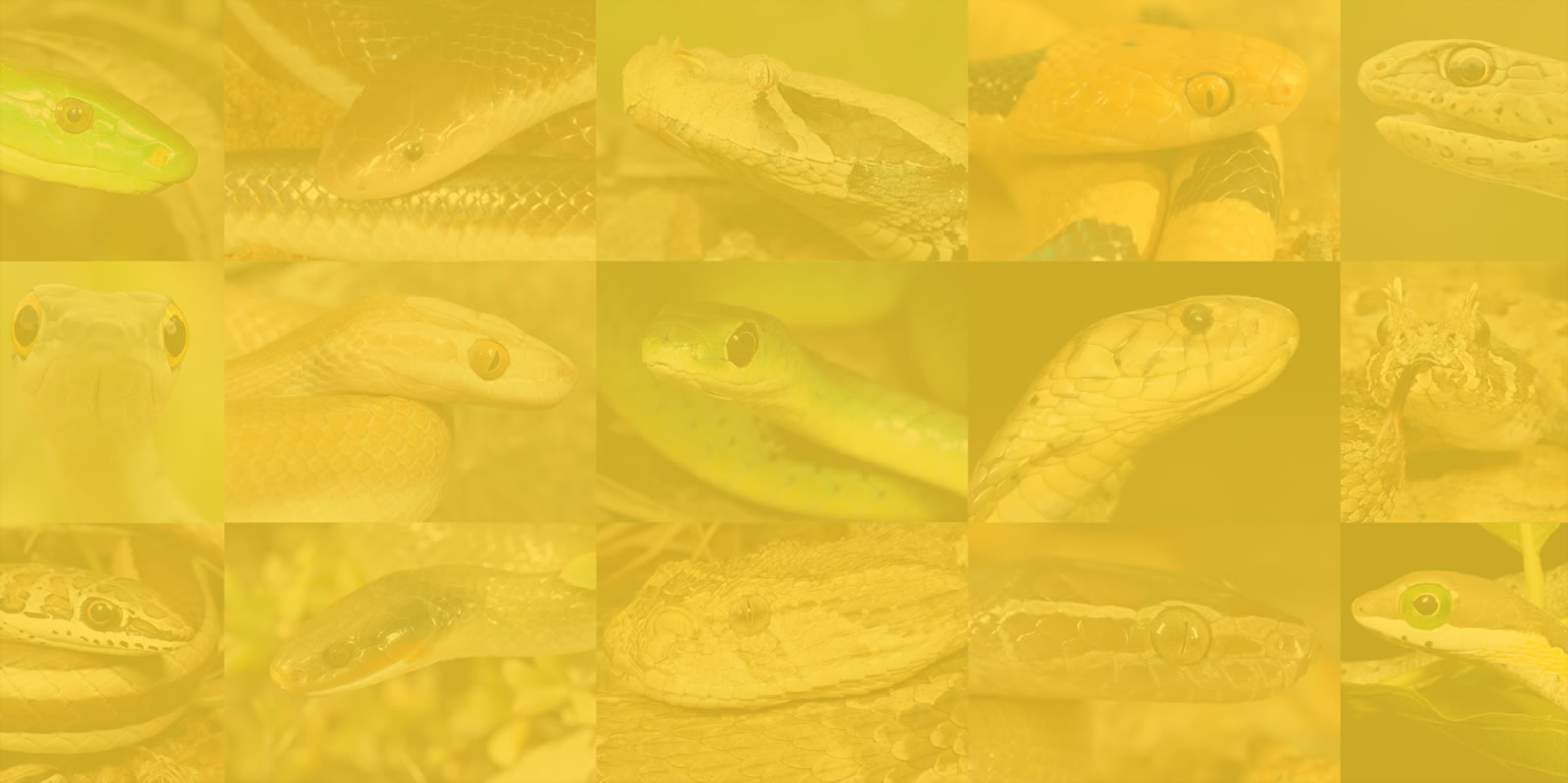 NEWLY UPDATED,
ESSENTIAL AND COMPREHENSIVE
GUIDE TO FIRST AID FOR SNAKEBITE
In addition to important information on what
to do in a snakebite emergency, this 28 page
booklet, written by Johan Marais, now includes
a section about First Aid for Pets.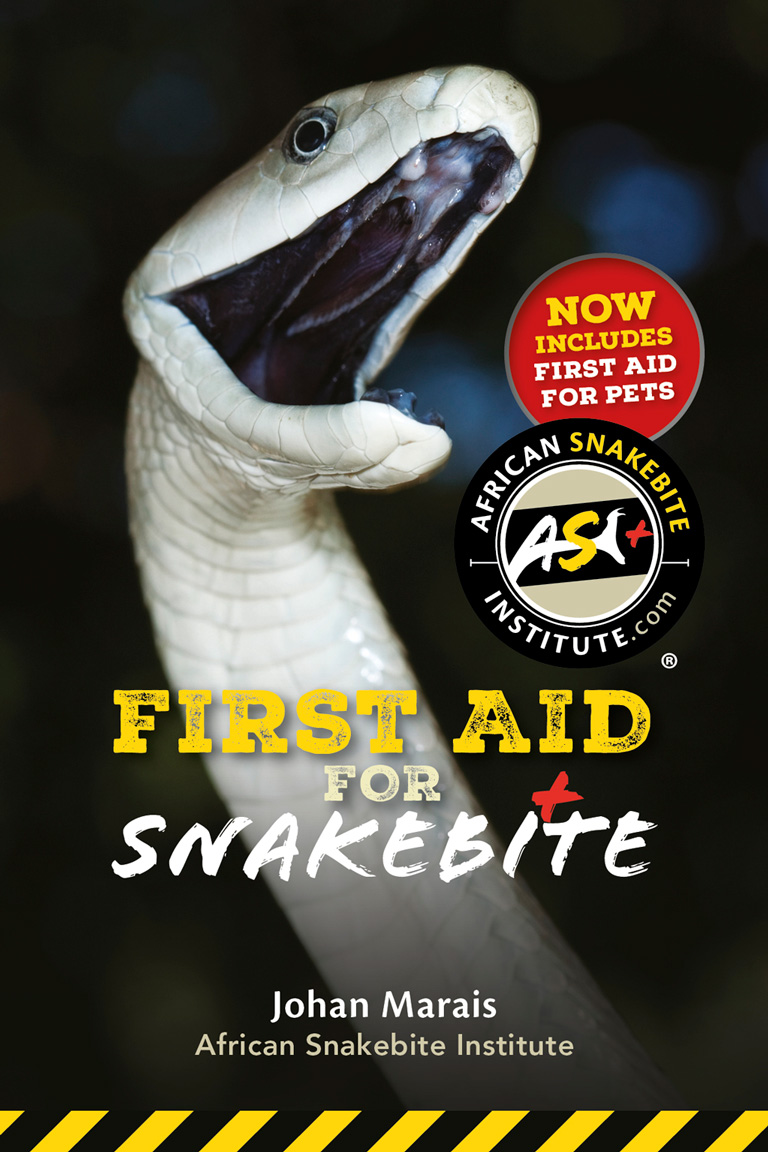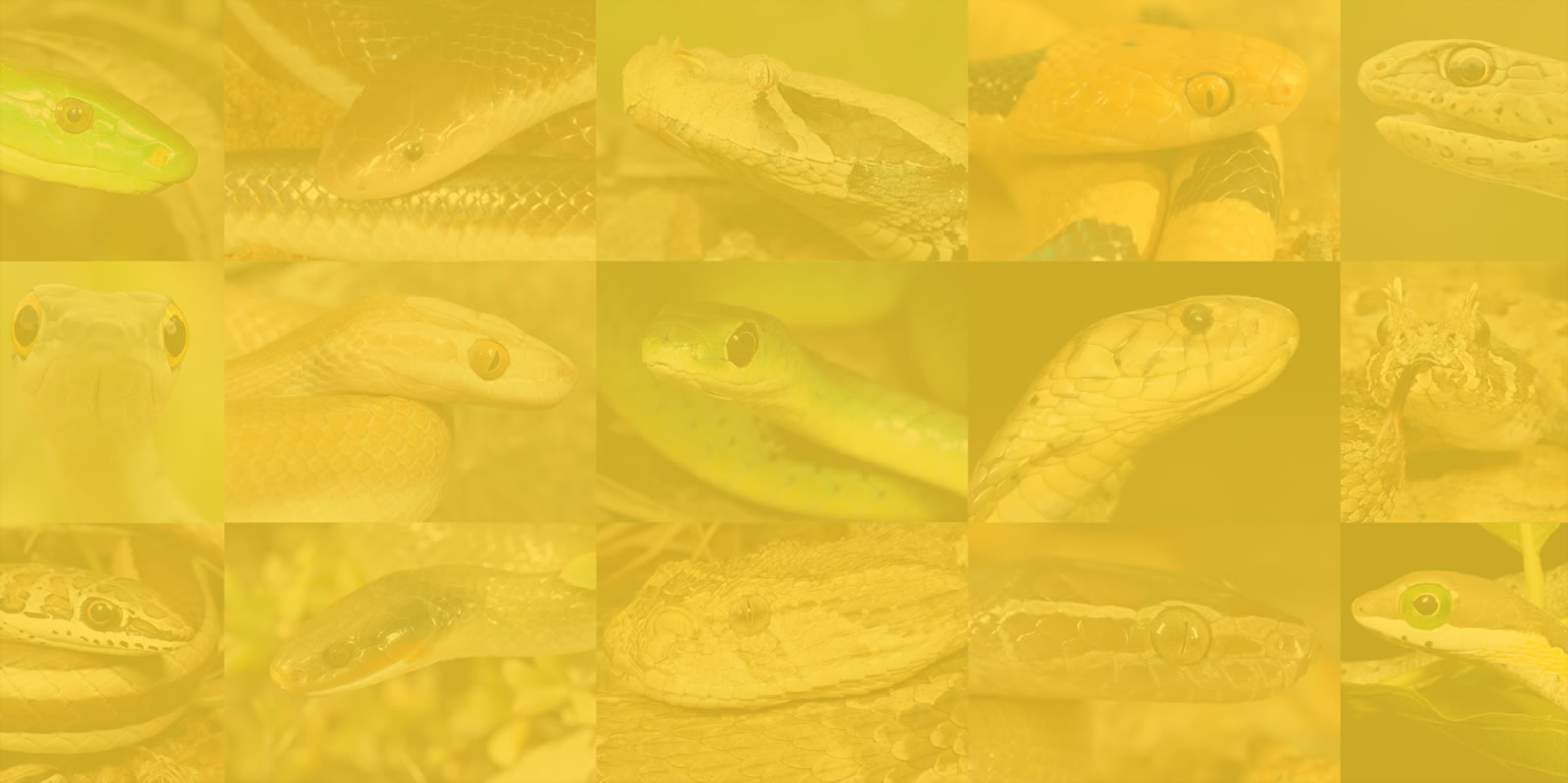 A FULLY REVISED,
CLEAR, PRACTICAL AND EASY TO USE
GUIDE TO SNAKES AND SNAKEBITE
An essential guide to identifying all dangerous snakes
and common harmless snakes in southern Africa,
as well as quick and important practical advice
on first aid measures in the case of snakebite.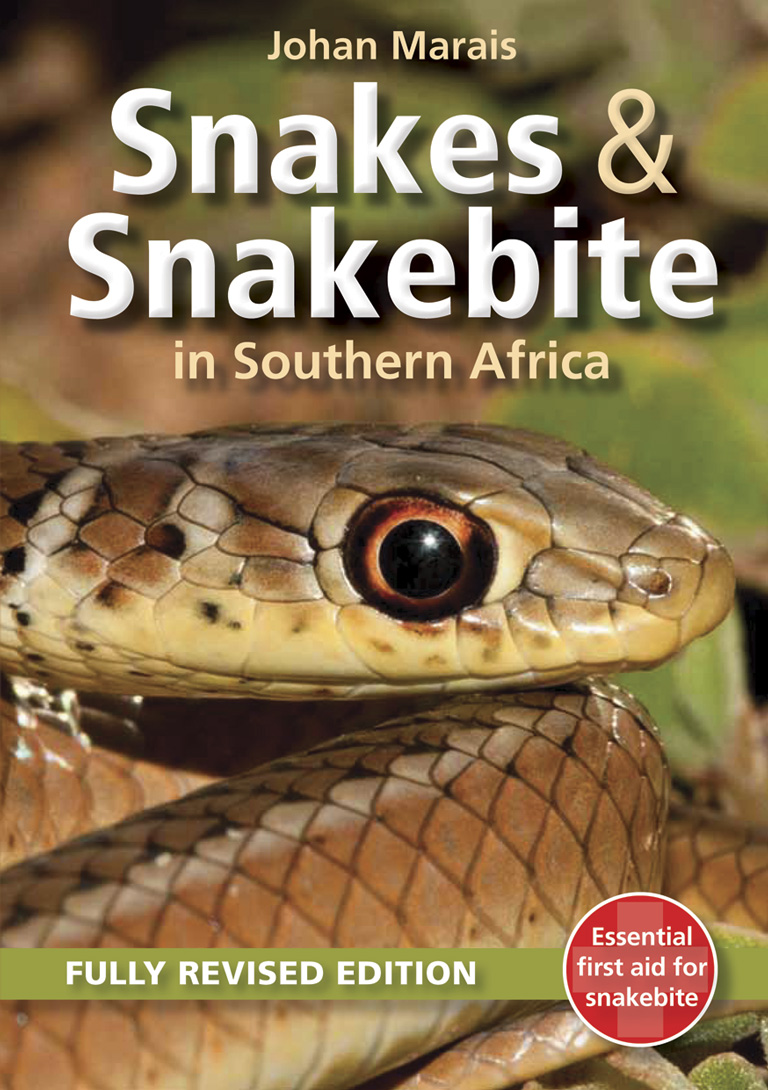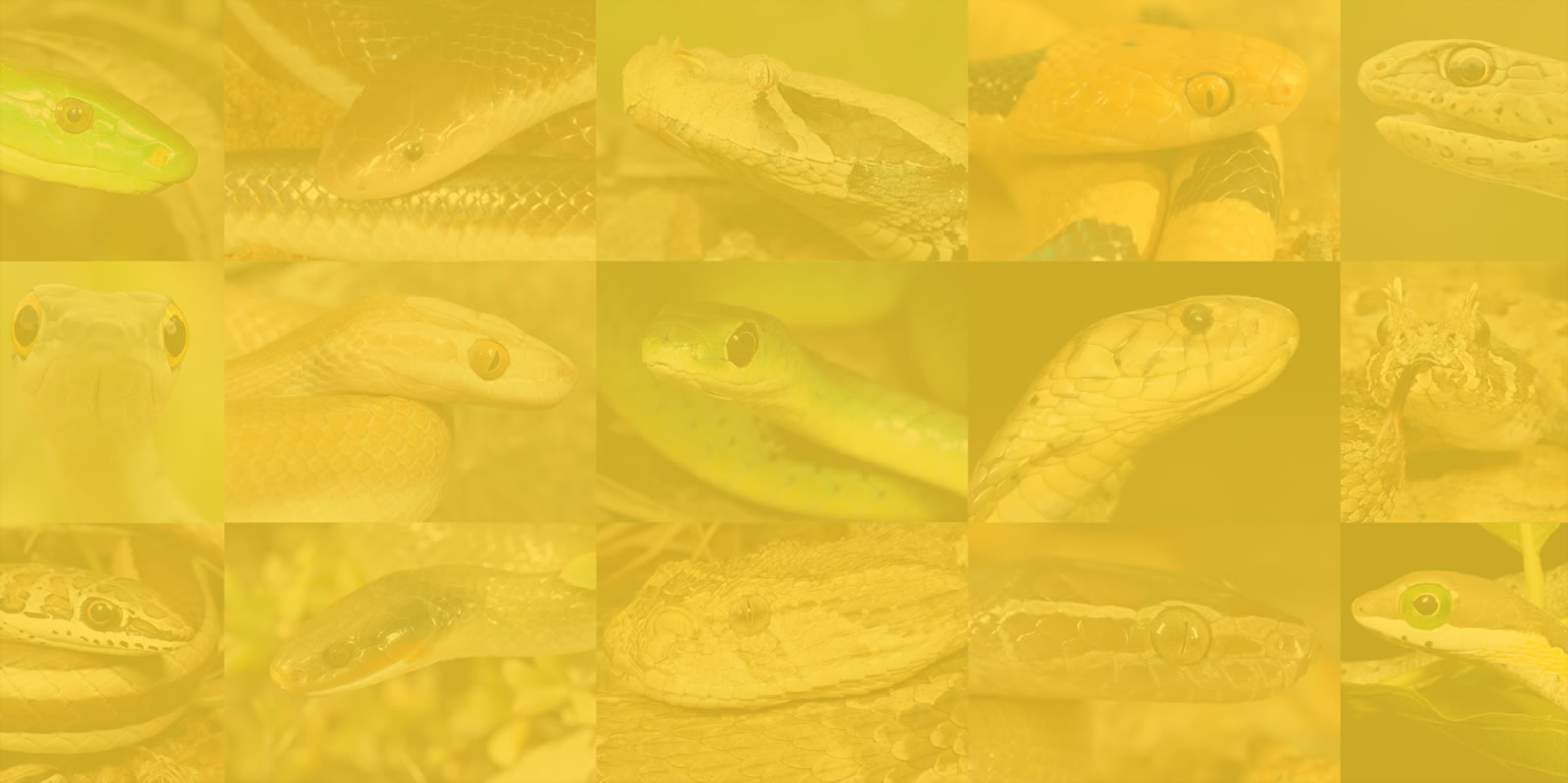 GET OUR FREE APP
AVAILABLE FOR ANDROID & iOS
Includes first aid information,
snake identification features,
snake removals information,
free information posters, and more.
Download Now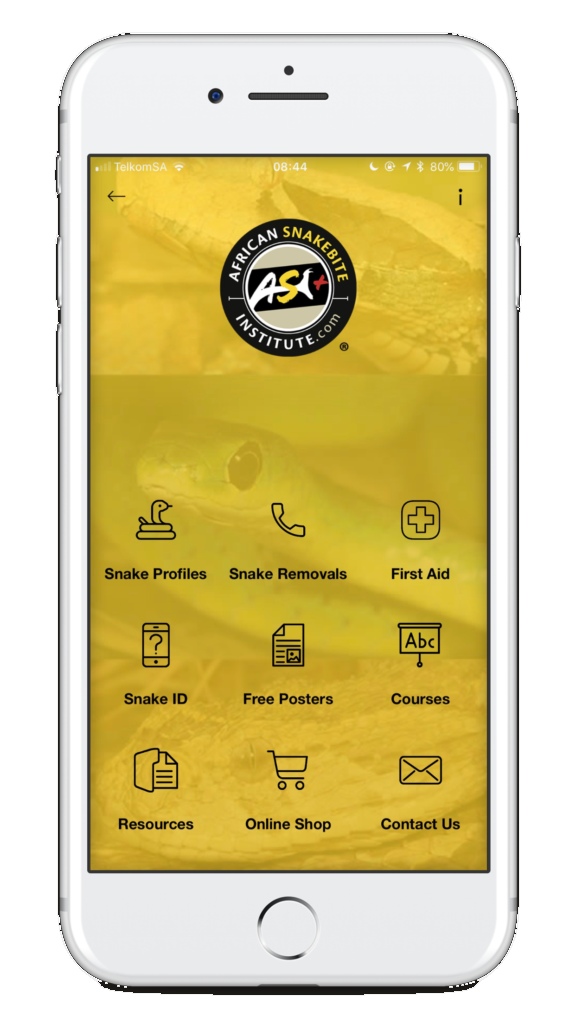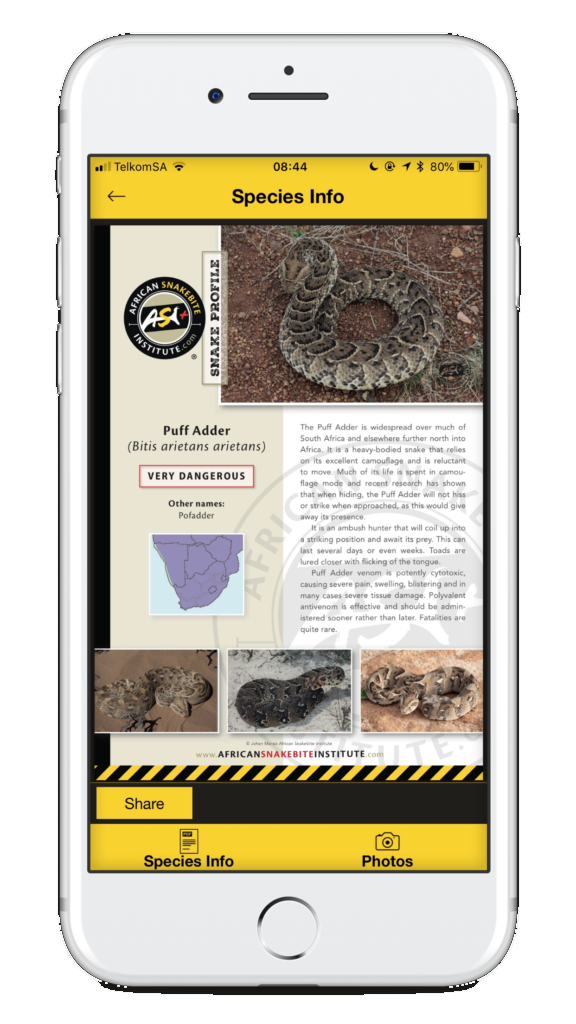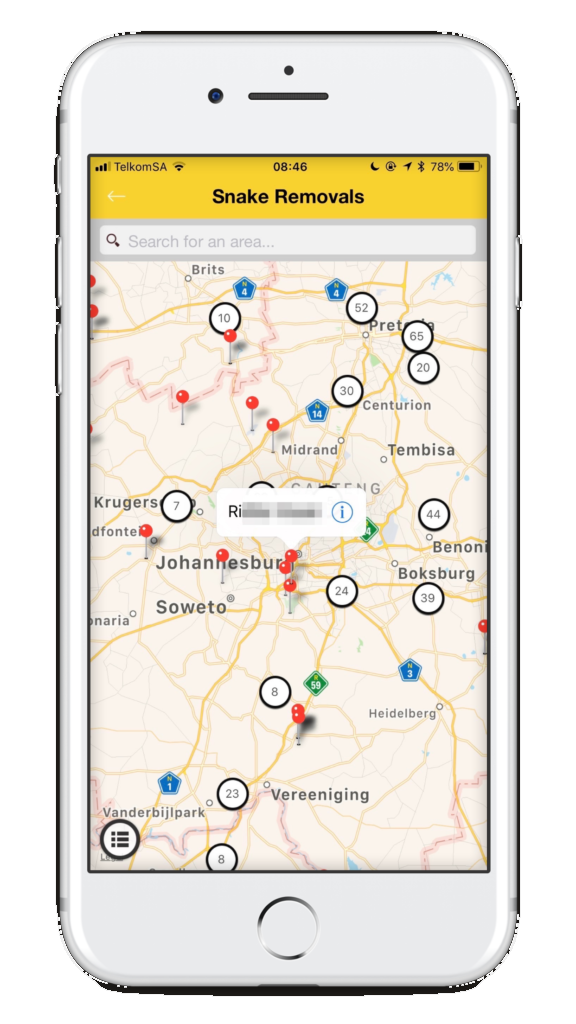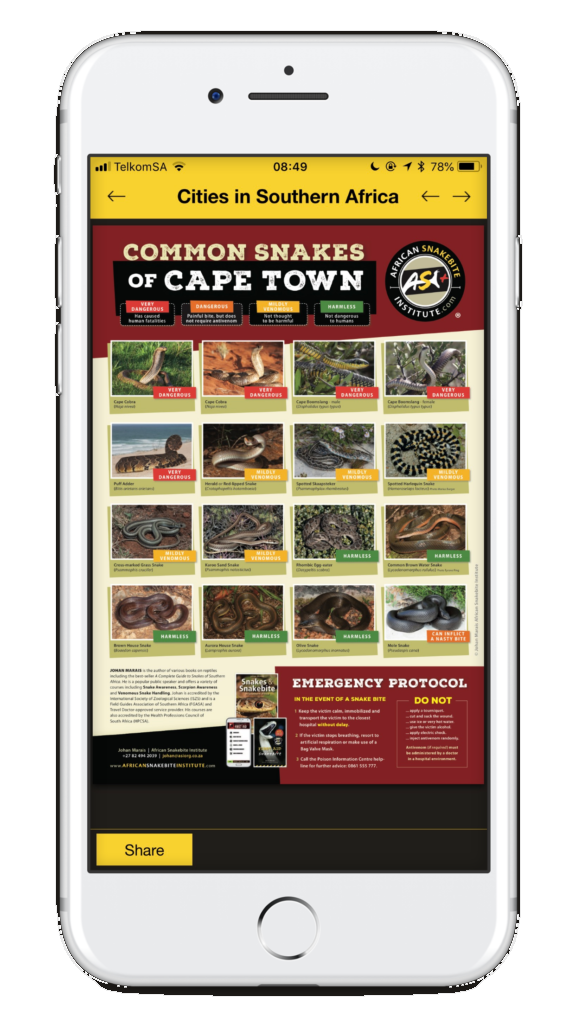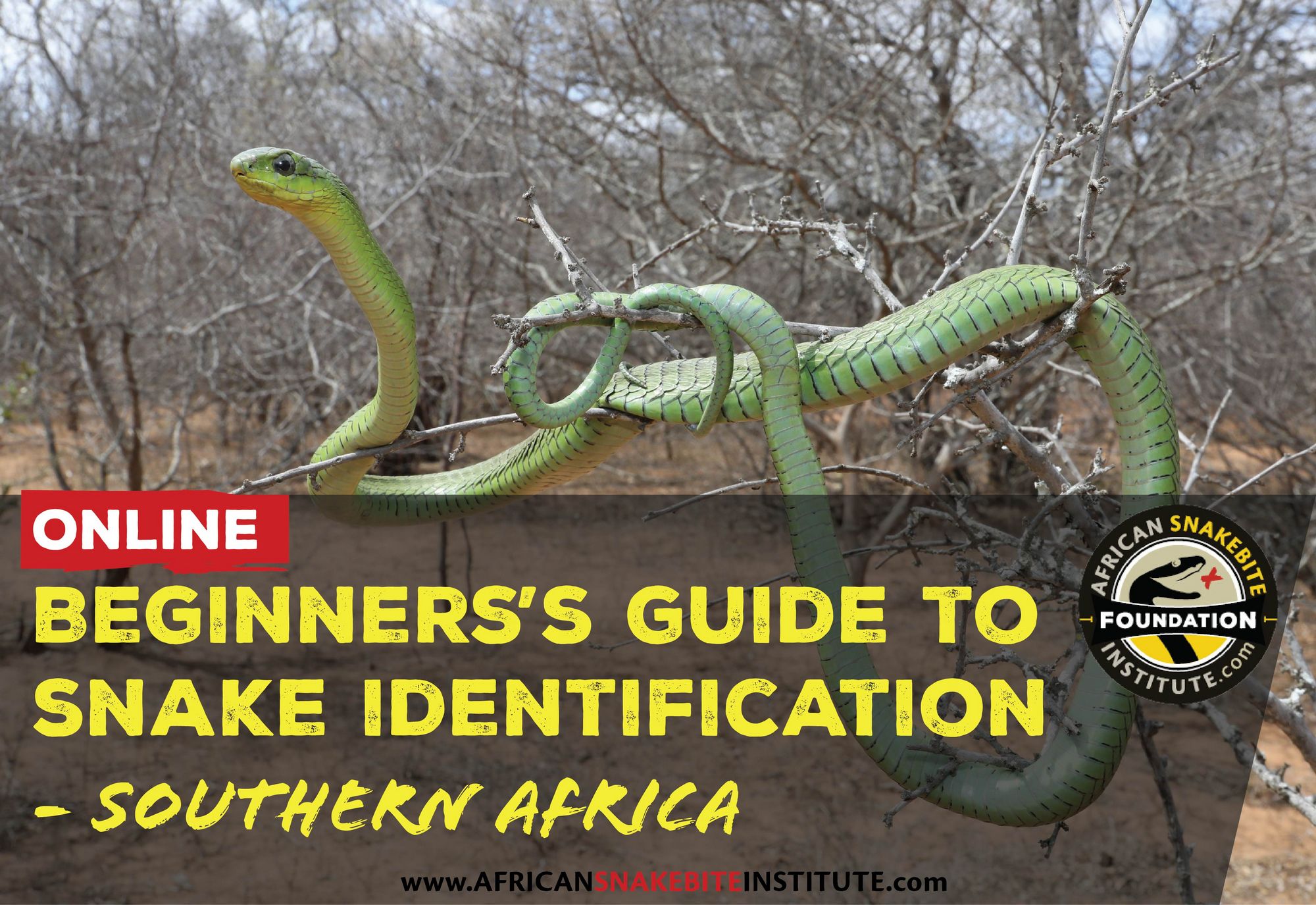 Online Beginners Guide to Snake Identification 
There are 176 species and subspecies of snakes in southern Africa. Some of these snakes are rare or uncommonly encountered as they may have restricted distributions or are not abundant. Other species may be wide-ranging and are commonly encountered.
This course will examine the basic and common groups of snakes in Southern Africa.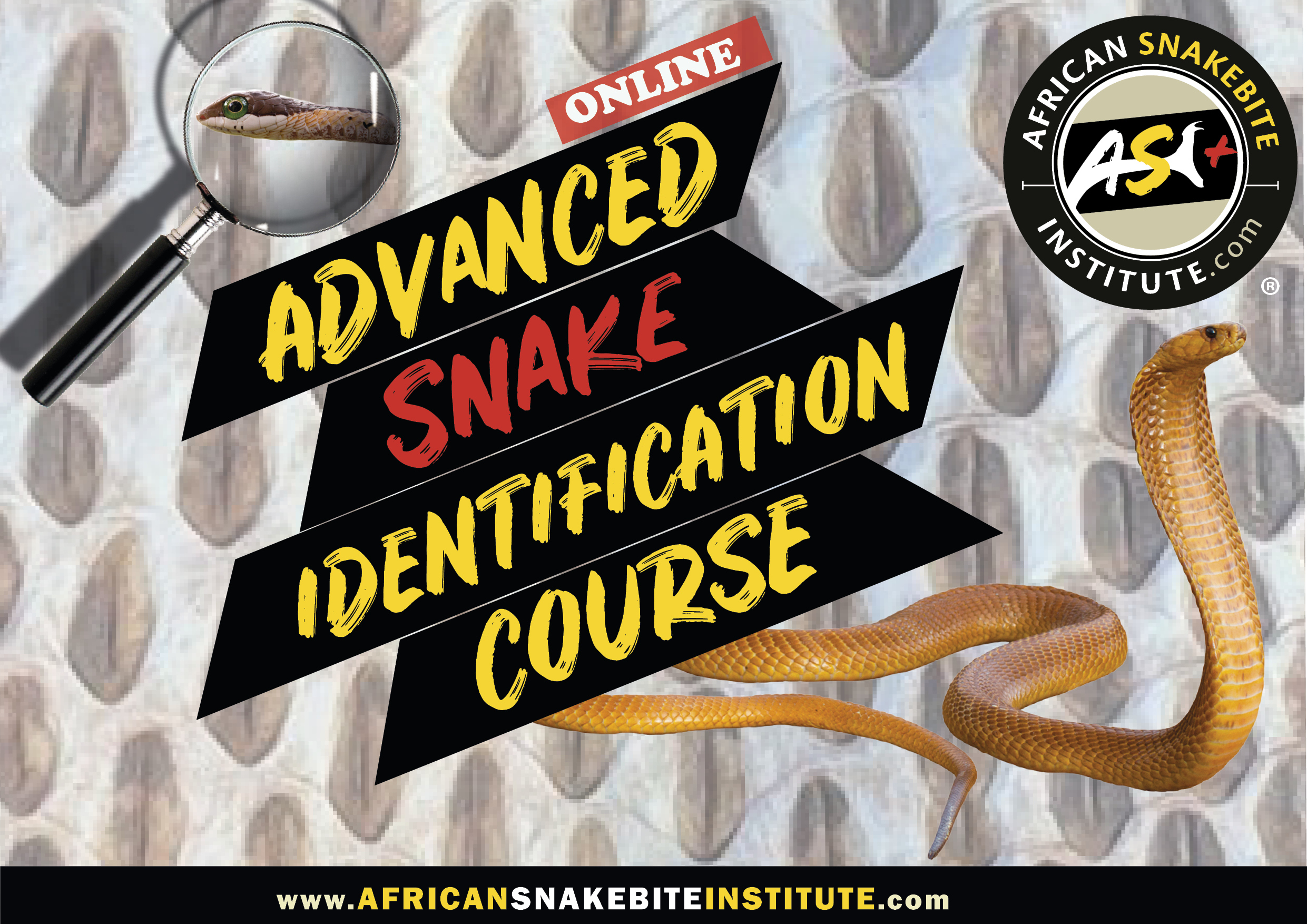 Online Advanced Snake Identification
Snake identification can be a tricky task for beginners and even for snake enthusiasts or experts. Of the 176-odd species and subspecies that occur in Southern Africa, there are a few groups that seem to confuse people frequently.
This course covers easily confused snakes and commonly misidentified species. We include distribution maps, scale counts and a key to identification within each group.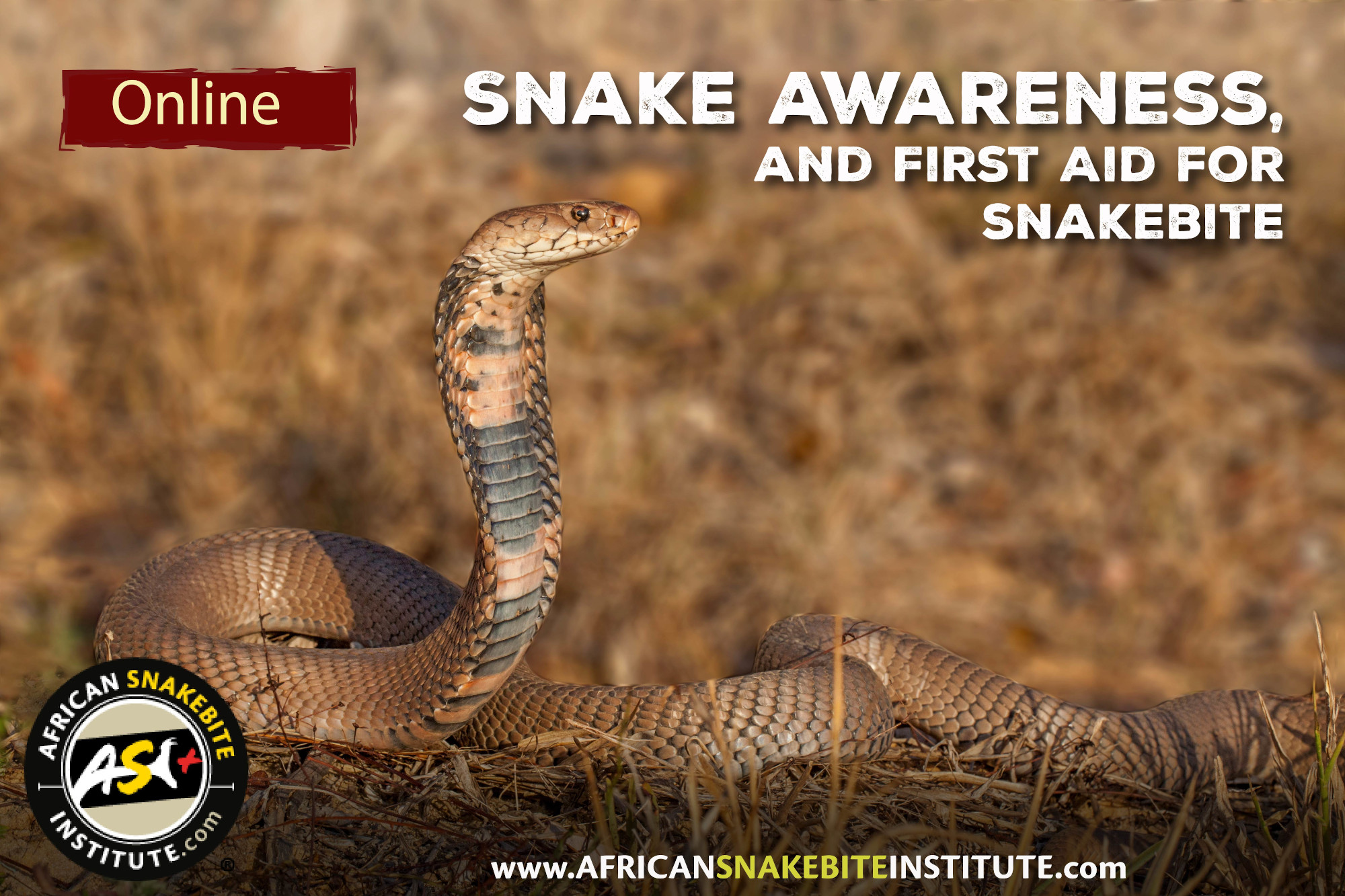 Online Snake Awareness and First Aid for Snakebite
This course covers the basics of snake awareness in southern Africa, first aid for snakebite, behavior, anatomy, venom, and myths. Spiders and scorpions are also covered but not comprehensively.
We maintain a list of snake removers throughout Southern Africa.
Try our Snake Identification Quizzes