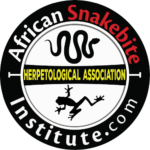 First meeting of the
African Snakebite Institute Herpetological Association
Cradle Moon Lakeside Lodge, Muldersdrift, Gauteng
Great Husbandry in reptiles by approaching it from one Health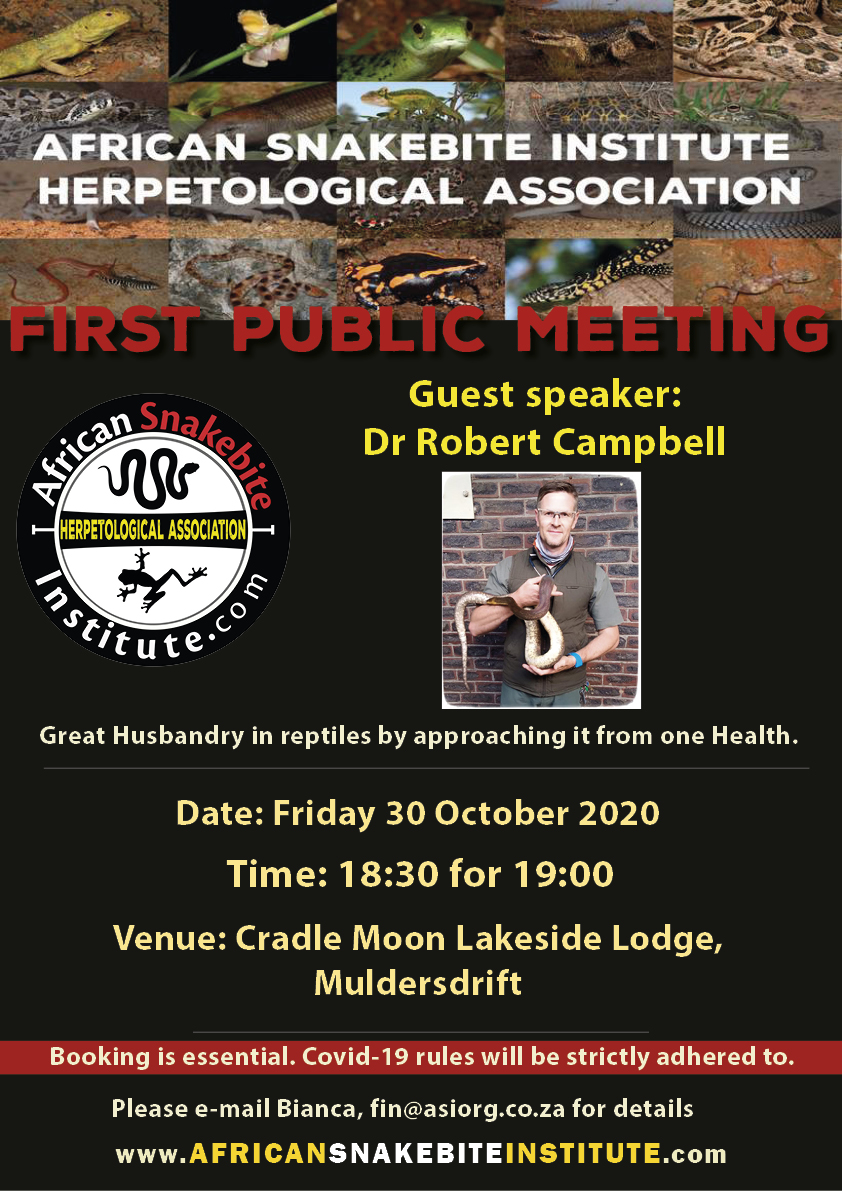 DATE: Friday, 30 October 2020
VENUE: Cradle Moon Lakeside Lodge, Muldersdrift, Gauteng
GUEST SPEAKER: Dr Robert Campbell
Great Husbandry in reptiles by approaching it from one Health
Almost 90% of all reptile related health and welfare issues can be resolved and improved by using a one health approach. One health covers not just veterinary medicine and welfare but also enclosure design, economics, finances, nutrition, diseases, enrichment and many other professional and non-professional related aspects each carrying different weight in ensuring optimal health and welfare of any reptile in captivity, whether it is kept temporarily for rehabilitation or permanently as a pet or for captive breeding.
Dr Campbell will highlight some valuable points in terms of keeping reptiles to prevent their health deteriorating or festering behind the scenes until it is too late for proper medical treatment and suitable changes to overcome problems. The aim of the talk is to encourage cross collaboration and improve husbandry by adopting a different approach.
For those of you who do not know Dr Campbell, he has an extensive CV, completed a BSc degree at the University of Pretoria in 2004 and a Bachelor Veterinary Medicine in 2009. He completed his MSc (Conservation wildlife Veterinary Medicine) at Murdoch University in 2016, , did further studies in the USA in 2006, worked at various veterinary practises specialising in exotic animals, especially reptiles, and is currently a clinical veterinarian at NRF/NZG in Pretoria.
Please note that bookings are essential. Entrance to the meeting/talk is free but everyone entering Cradle Moon must pay a R30.00 conservation fee.
Light meals and drinks will be available from the restaurant and will be for your own account.
Strict COVID9 regulations will be followed.
To book your spot, please email Bianca on fin@asiorg.co.za or contact her on 071 673 0344.